Custom Search
Selecting a busines or sevice category? - CLICK on yellow text above
1988-2007 PHOTOS; Below...
JULY-1988;
Car as originally purchased by Terry.
(complete with blown 12A engine & minor front-right impact etc).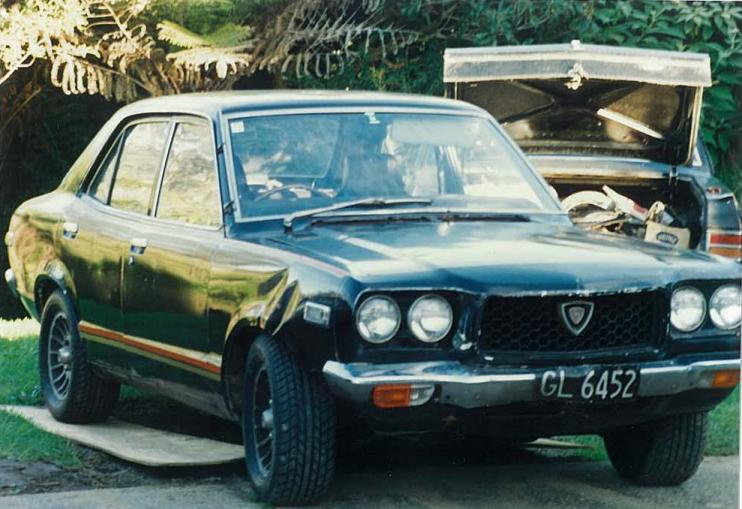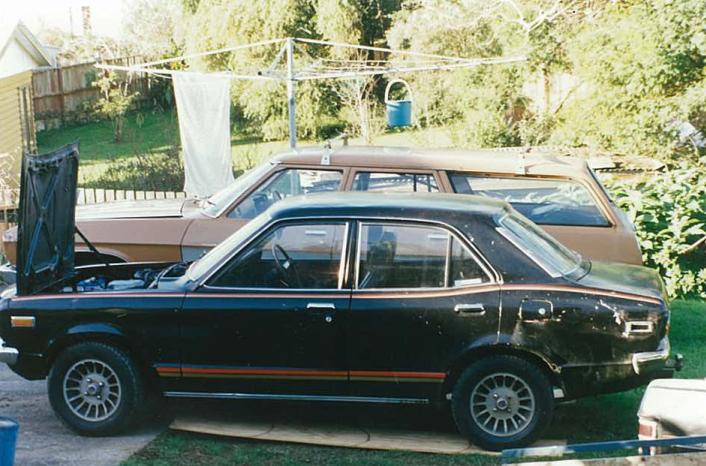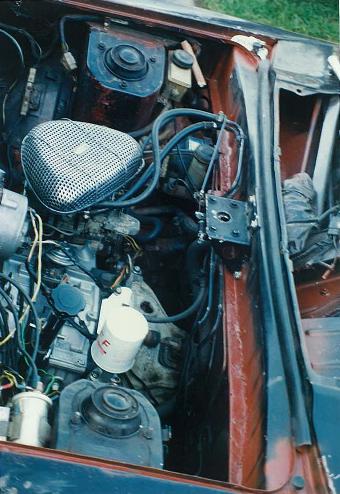 Notice the upper firewall plate where it joins the cowling? Rust ground out & sealed with PA-10 rust surface etch sealer (red).
Also; Car previously resprayed with black-acylic over top of original 'Bronze Enamel' - Oh dear, Big No..No!! as was exhibiting 'Crazy-Crack' on boot & roof surfaces.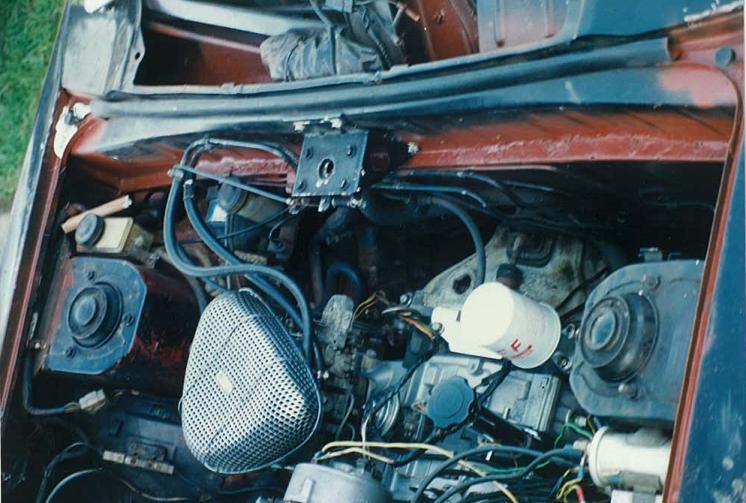 JANUARY-1989;
Old black acrylic ground off as it exhibitted 'Crazy-Crack' - due due paint incompatability (by previous owner). Paint stripped back to original 'Enamel' surface & beyond, plus some minor body repairs, then sealed with 4-Litres of epoxy (2-pack) white.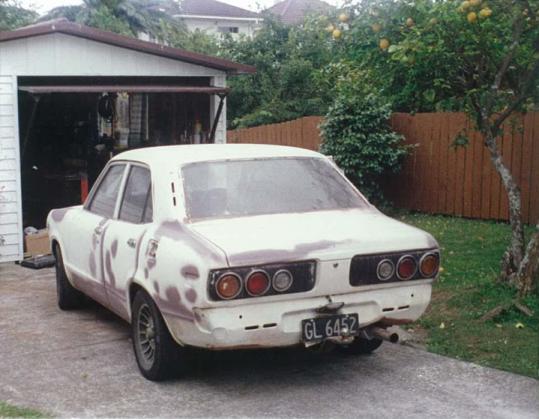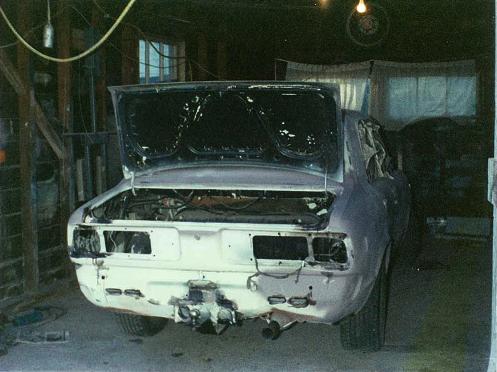 DECEMBER-1990;
Gets a new paint-job (Dulon; Metallic Blue)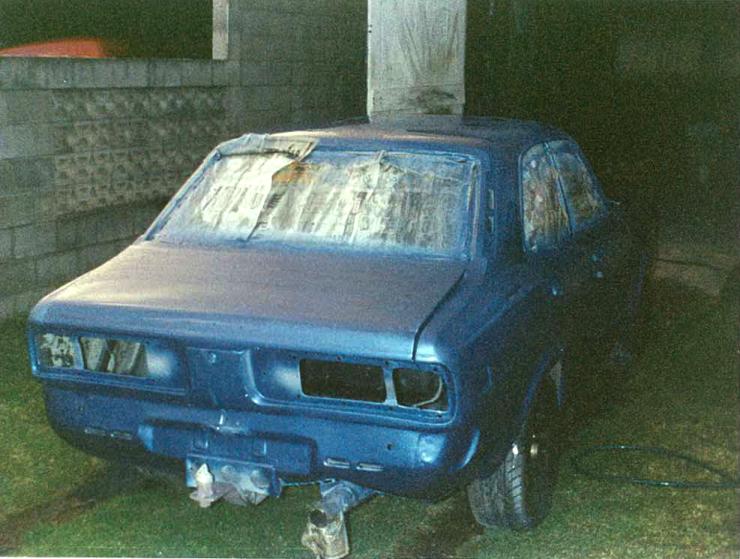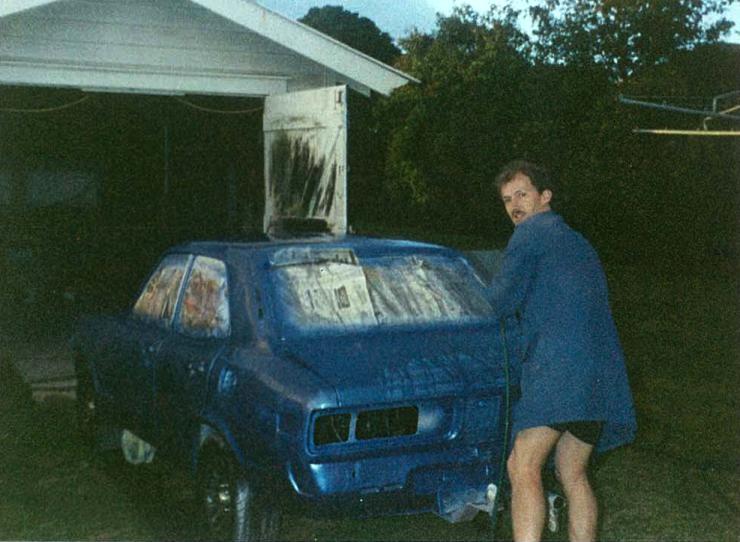 MARCH-1990..MARCH-2008;
Car retired to garage for 18 years, gathering dust.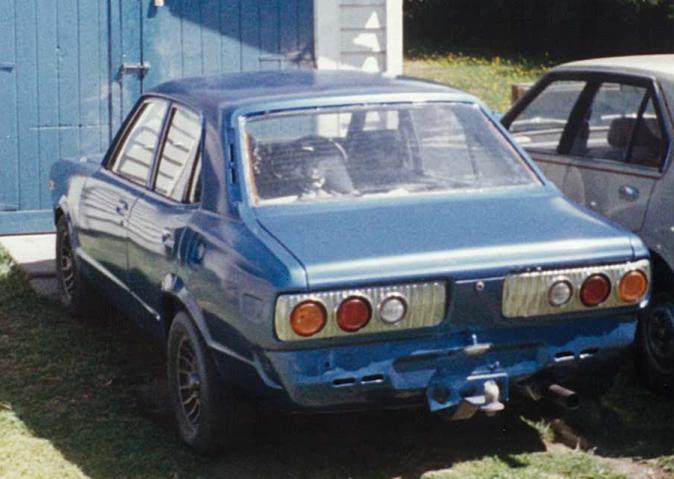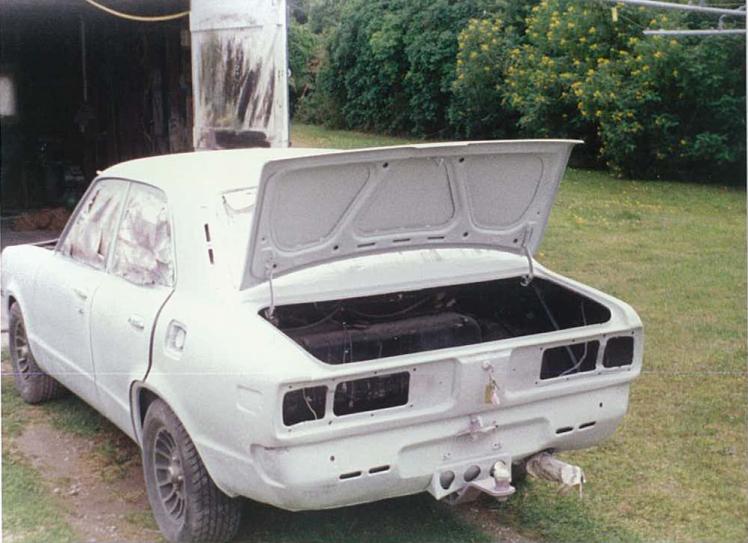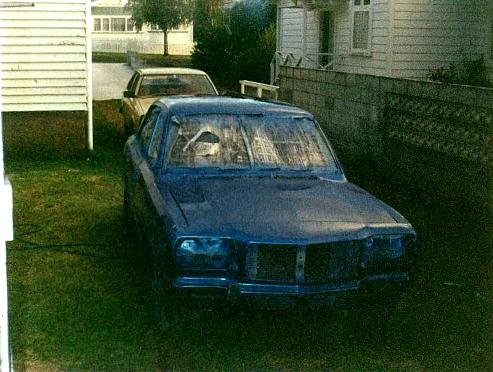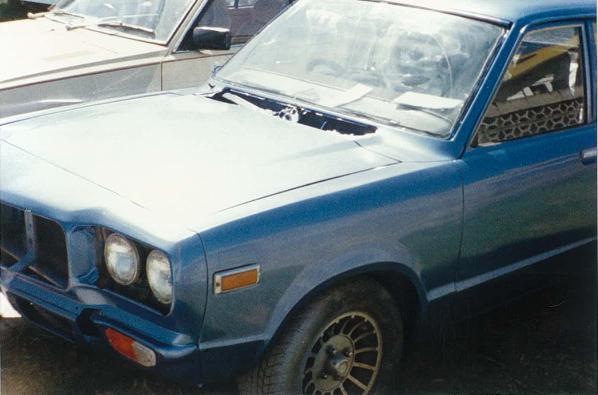 MARCH-2008; Car finally taken out of retirement, then...
OFF TO PANEL-SHOP - FOR SURGERY, UNDER GUIDANCE OF A REGISTERED CERTIFIER ENGINEER.
Notice the rust holes (very common) in 'A-Pillars'. The Firewal-Cowl-Plate erea also removed for surgery.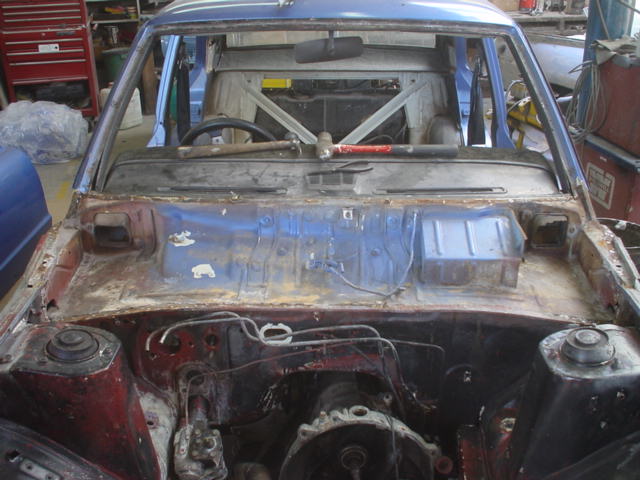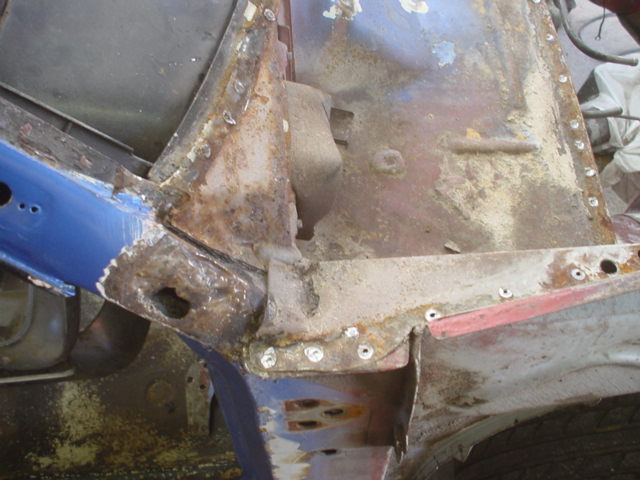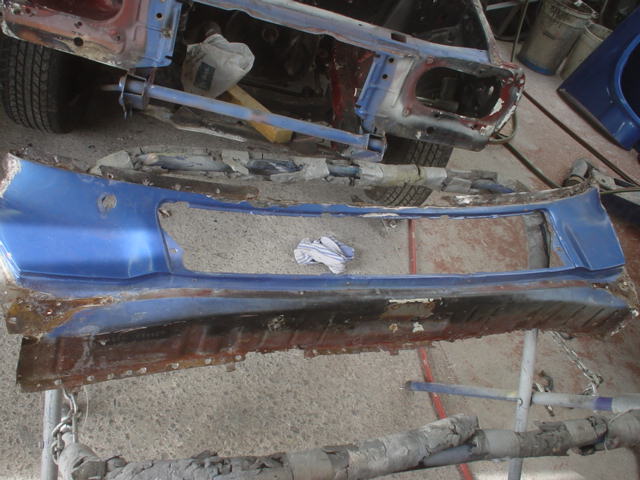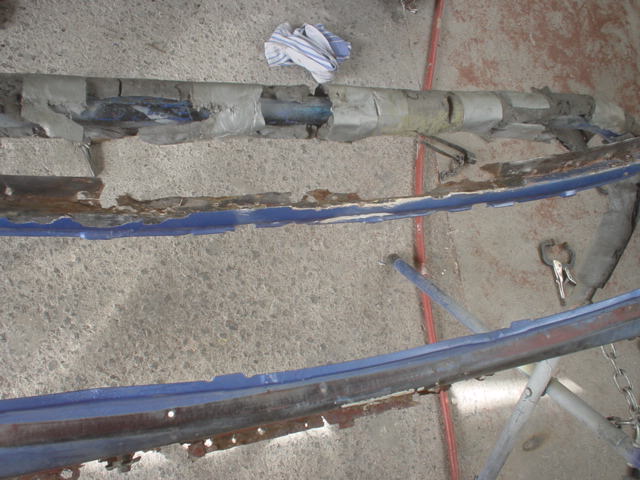 APRIL-2008;
TO THE ACID STRIPPERS - BACK TO BARE STEEL THROUGHOUT.
The car gets all rust & paint & crud dissolved!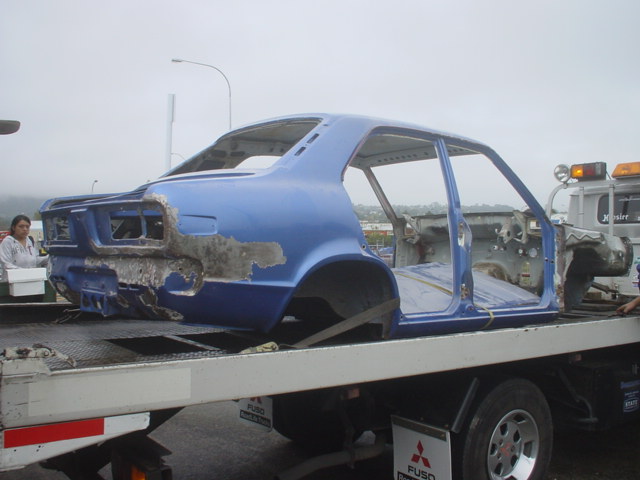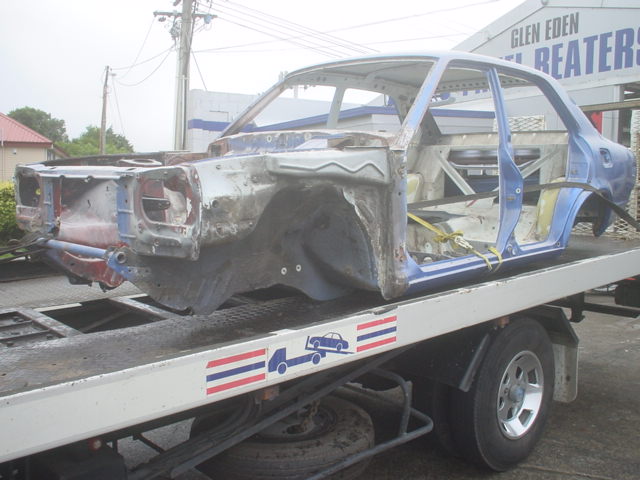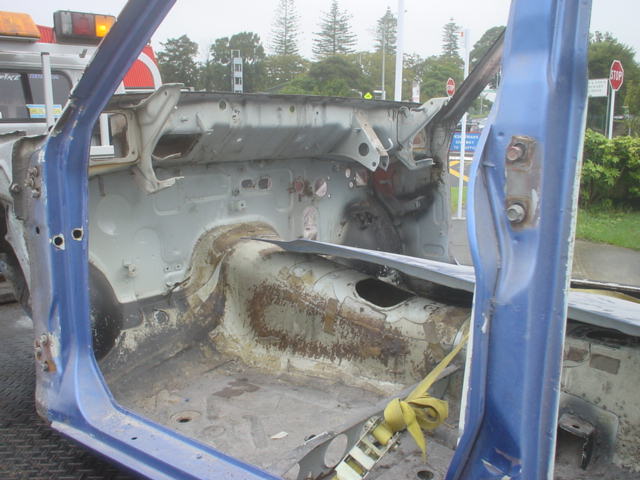 MAY...JULY-2008;
SURGERY TO CAR AFTER BEING DAMAGED DURING ACID STRIP PROCESS:
The strippers damaged the upper roof & pillar sections when lifting the car up via straps instead of proper frame brackets (A, C upper pillars damged & roof distorted so bad that it seperated from it's center frame) - Gutted!!##!.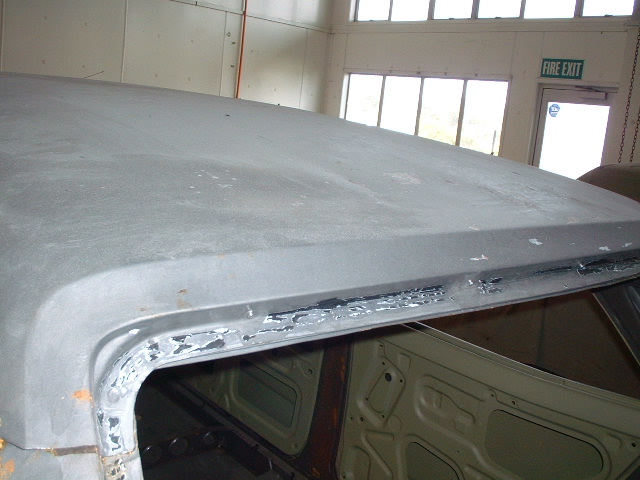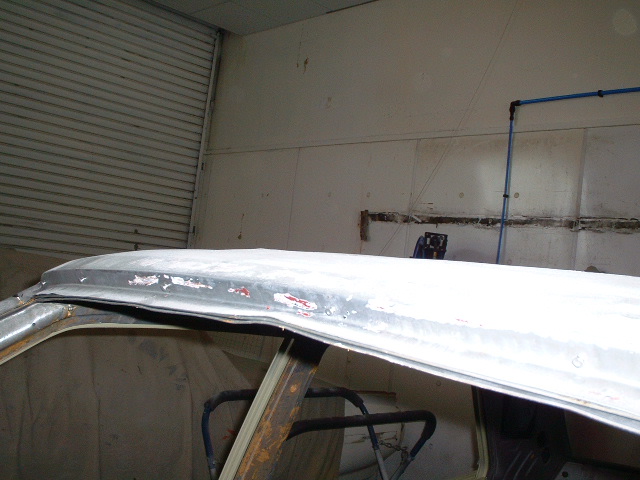 Mid Front WScreen gutter Distortion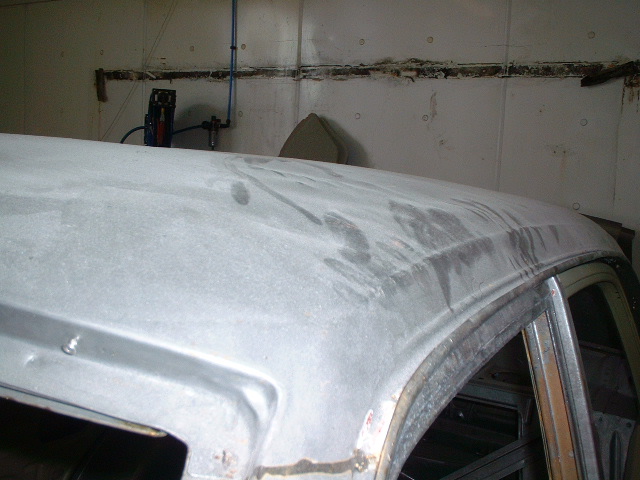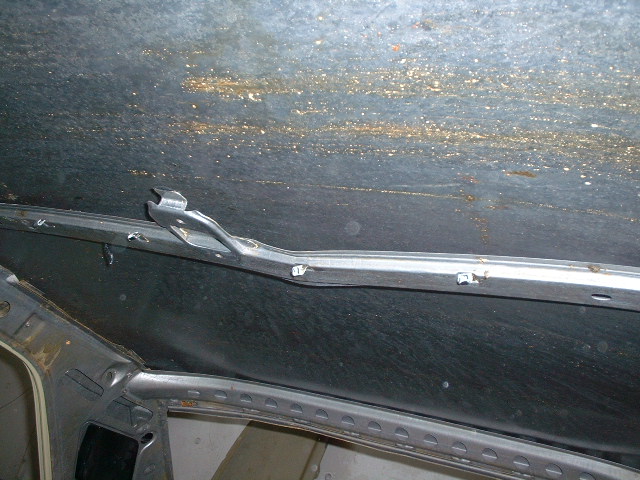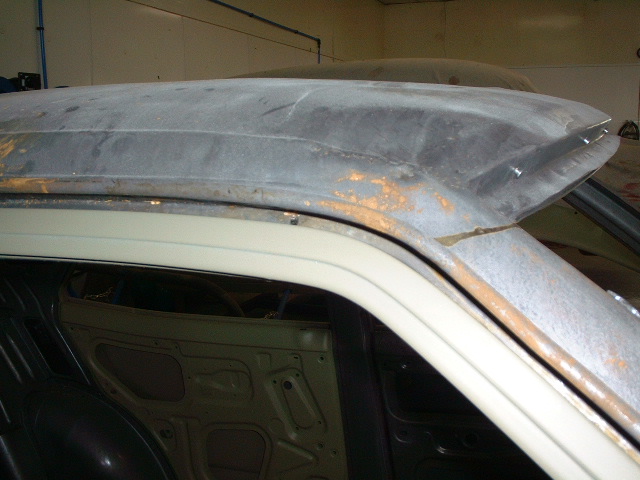 Damage to: R-Front A-Pillar, R-Rear C-Pillar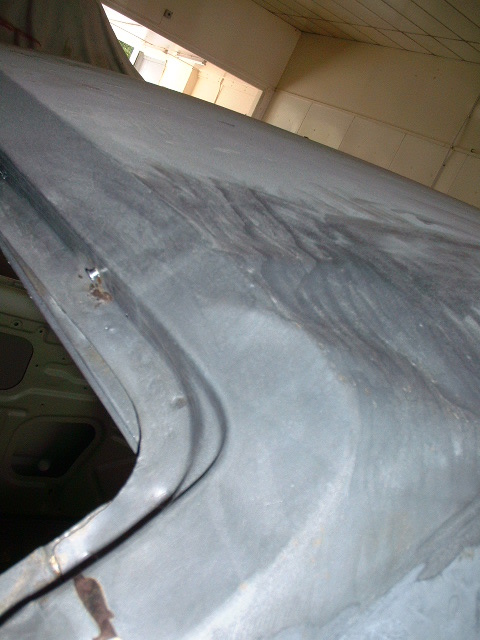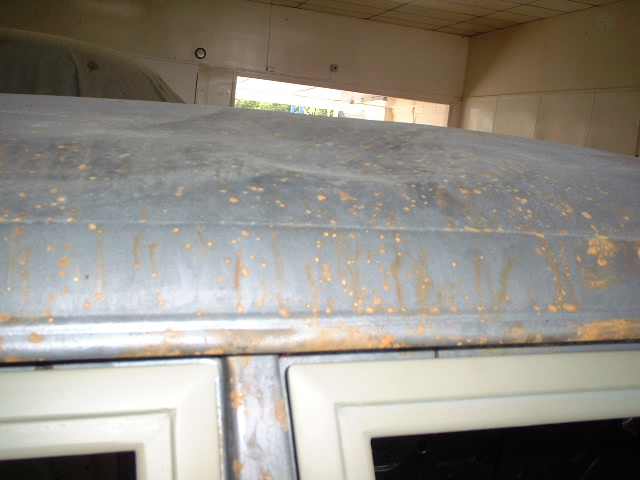 R-Upper Distortion & Upper Roof BULGE!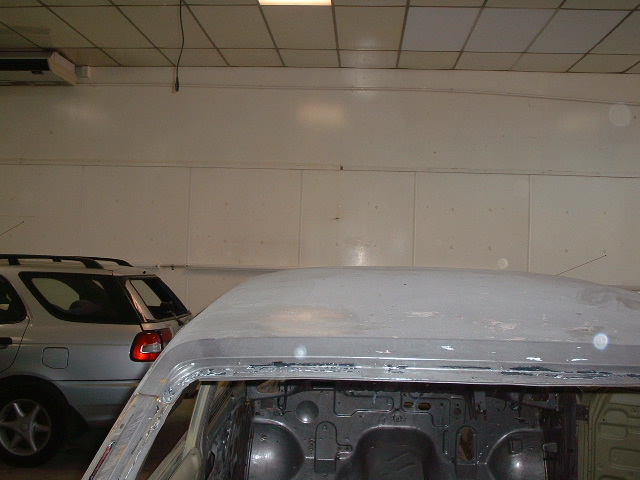 Mid Rear WScreen gutter Distortion
AUG...OCT-2008;
MORE SURGERY TO CAR AFTER ROOF REPAIRS.
The car reveals all - especially after all the paint & previous bog removed by the ACID STRIP!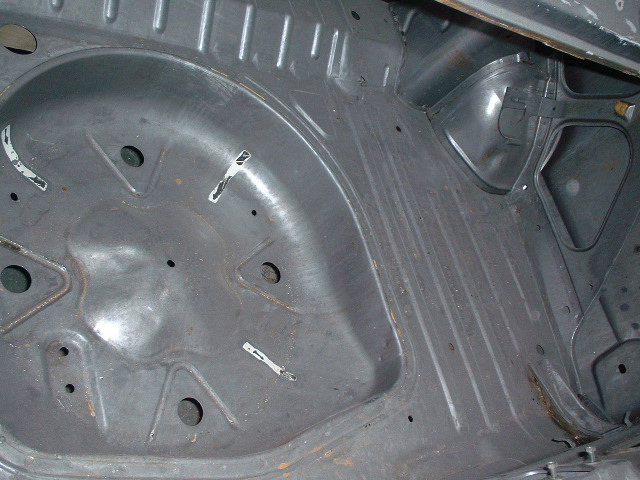 Minor pinholes only require metal braising.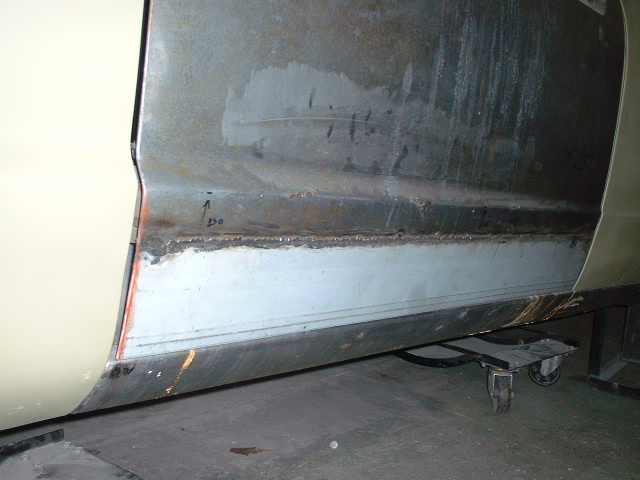 Door lowers sections reskinned.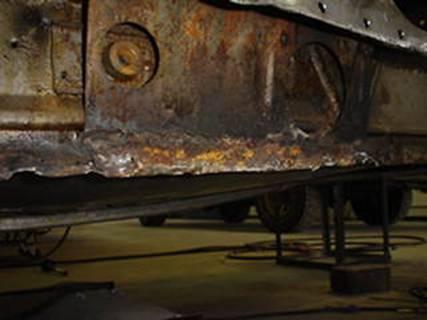 Lower-R; Sill Outer removed & discarded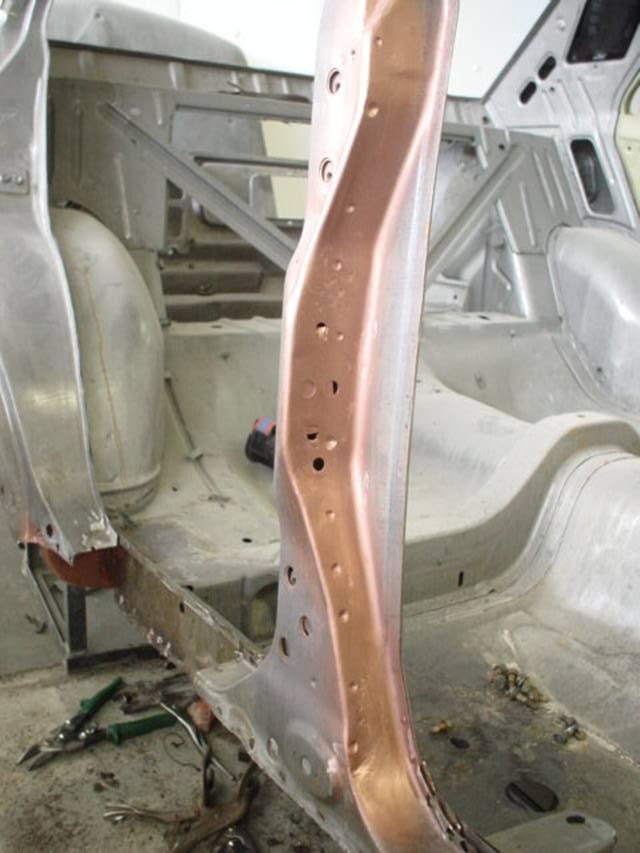 Lower-R; Pillar-B cover section removed for repair.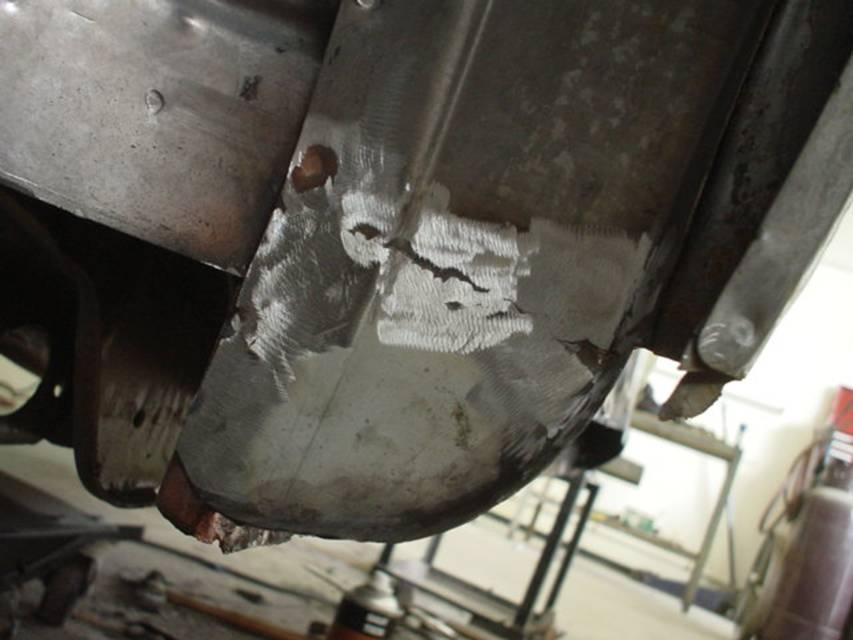 C-Pillar Sill: Rear-Guard End re-plated to certifier specification.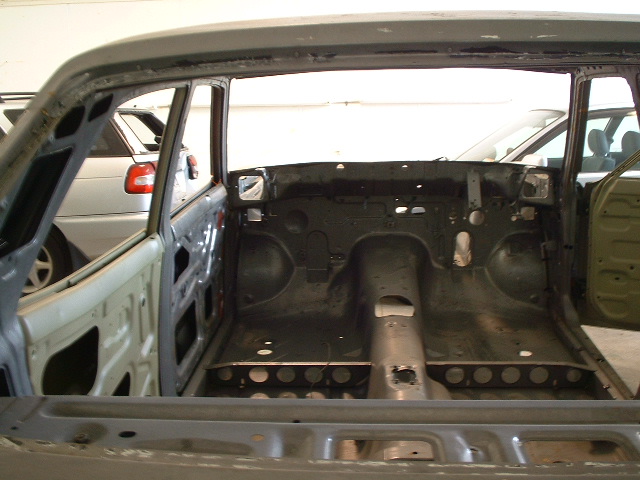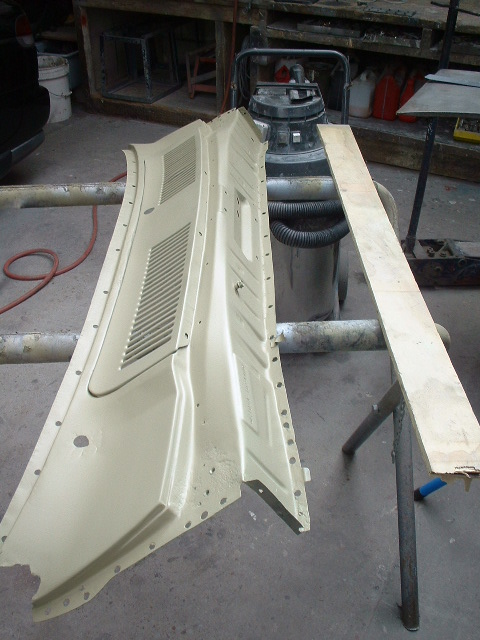 Upper firewal cowl plate & wscreen channel resectioned to certifier specification.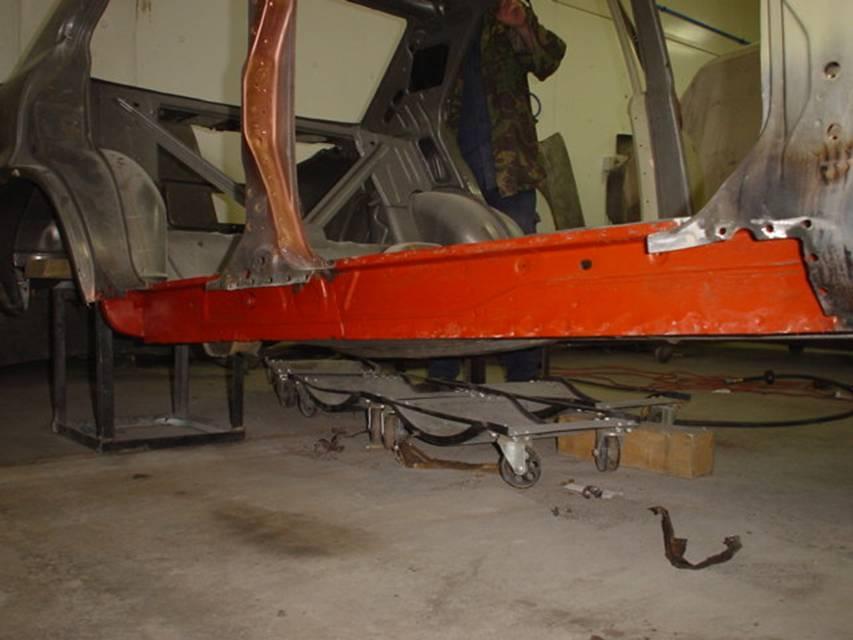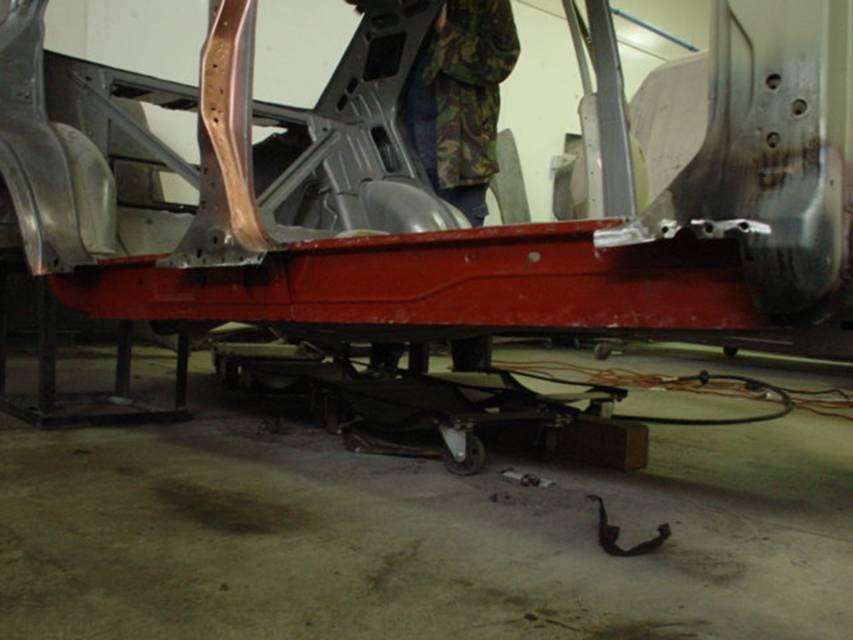 Lower-R; Sill Inner surface rust cleaned to certifier spec'.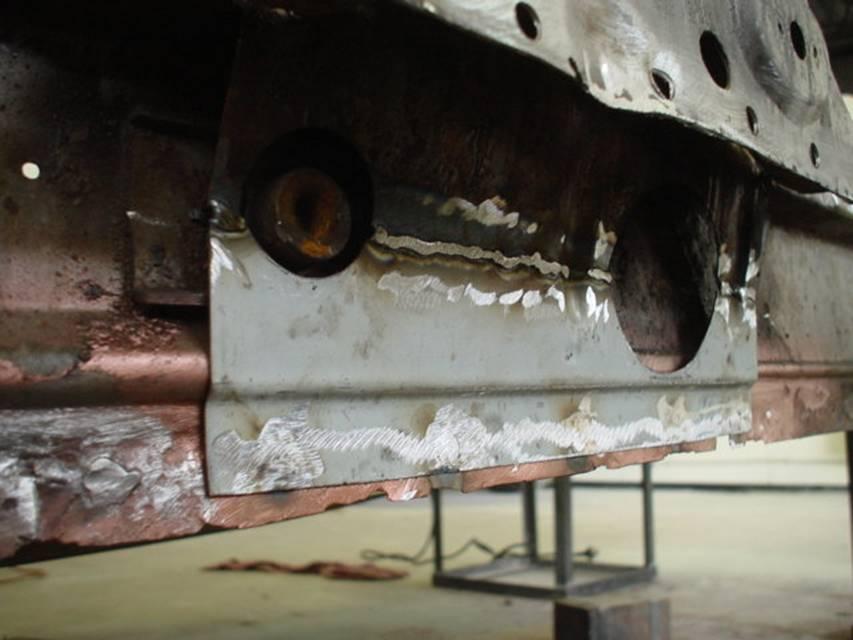 B-Pillar Sill : Lower frame re-plated to certifier spec'.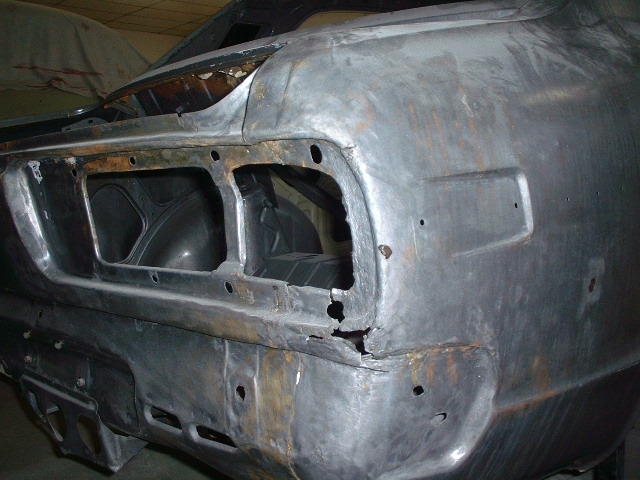 Right Rear Quarter to undergo a section rebuild.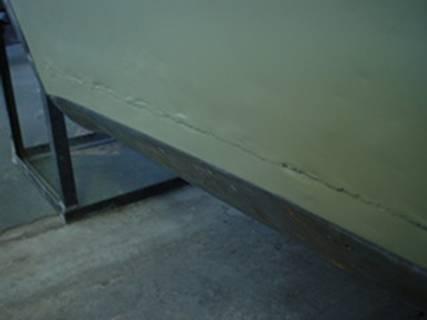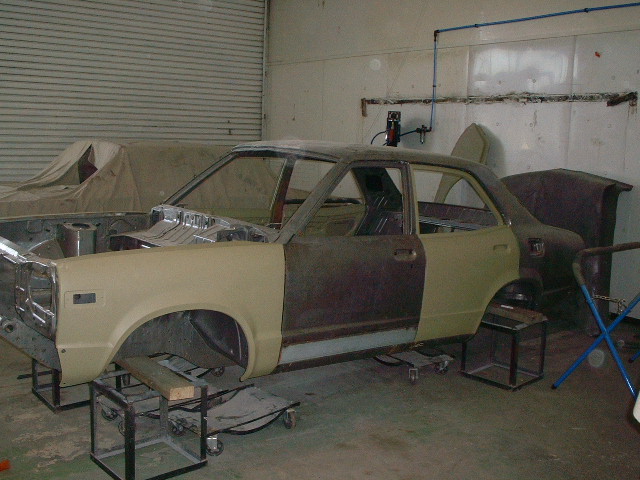 W.I.P on left side, rear door re-skinned & metal etched.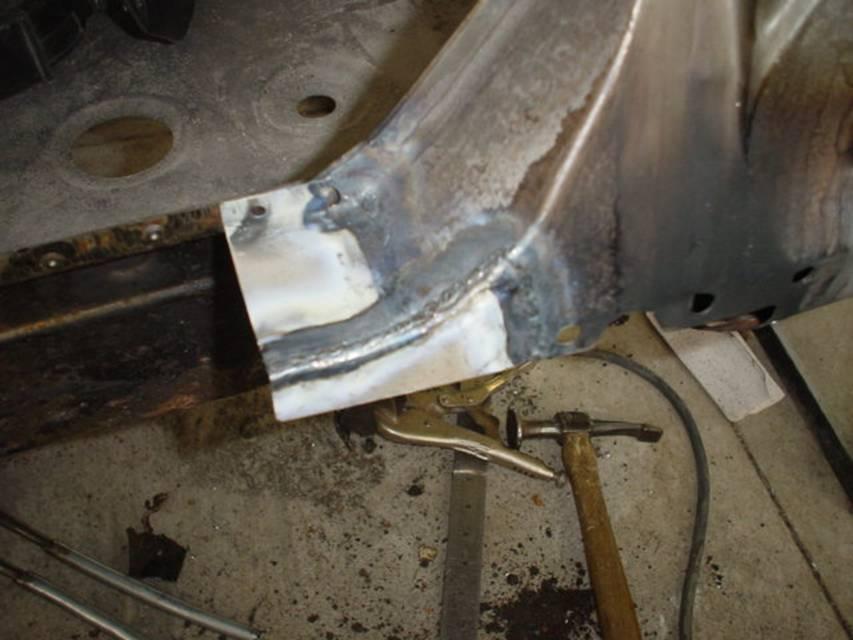 Lower-R; Pillar-A repair to certifier spec'.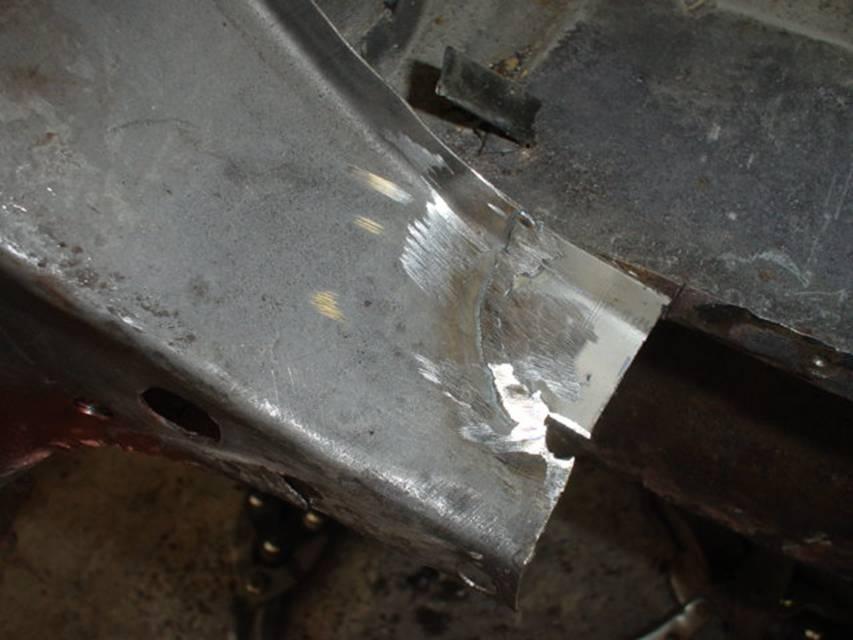 Lower-R; Pillar-C repair to certifier spec'.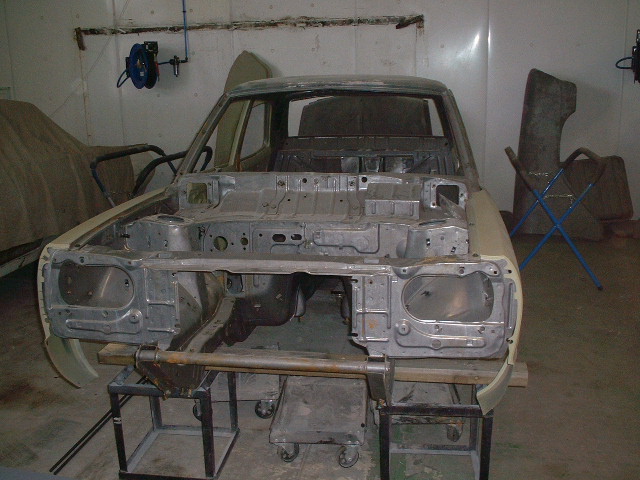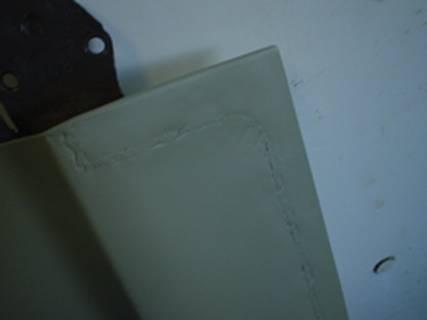 R-Front door: Another look at door reskin.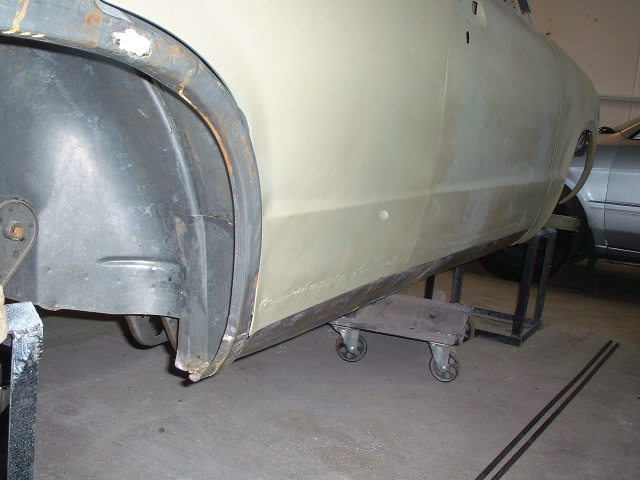 R-Hand lower sill replaced to certifier spec'.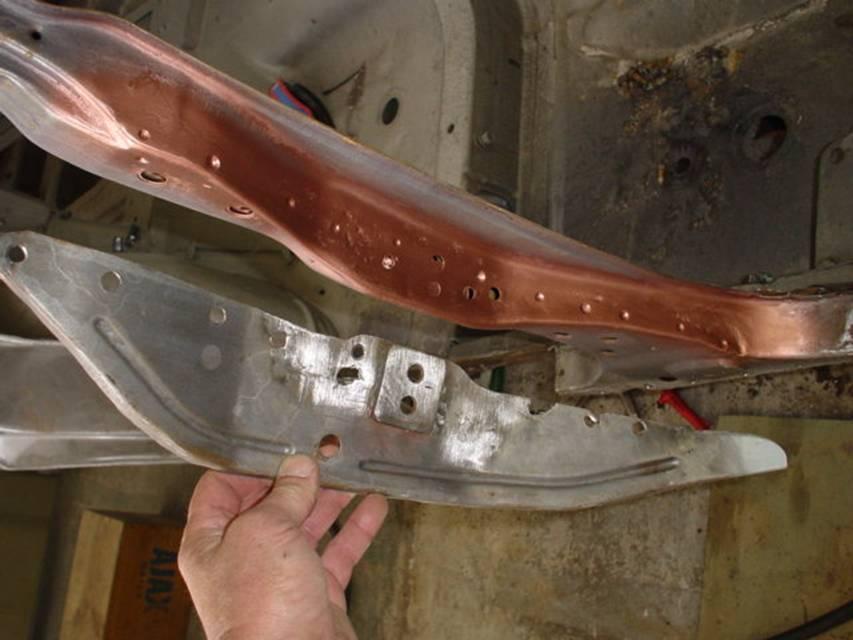 Lower-R; Pillar-B cleaned up & ready for re-attachment to certifier spec'.
NOV..DEC 2008;
BACK FROM PANEL-SHOP - TERRY CONTINUES WITH METAL PRESERVATION & PANEL FIT STAGES.
Notice the metal etch is removed back to bare steel again prior to application of the EPOXY PRIMER!!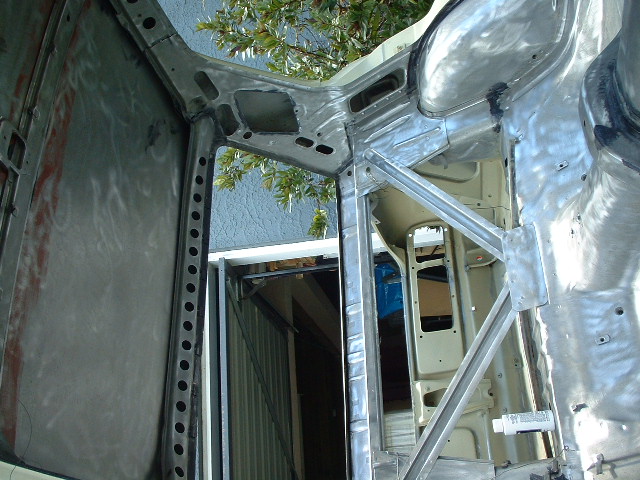 NOTICE; The inner roof has been repaired? NO Bulge in middle & supported back to center box section (The roof had been subjected t ovigorous SHRINKING via heat & a shrinking hammer) - VERY NICE JOB INDEED, THANKS GLEN EDEN PANELBEATERS!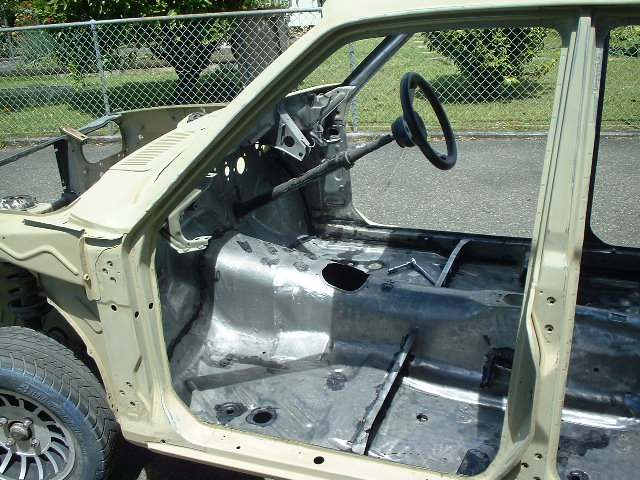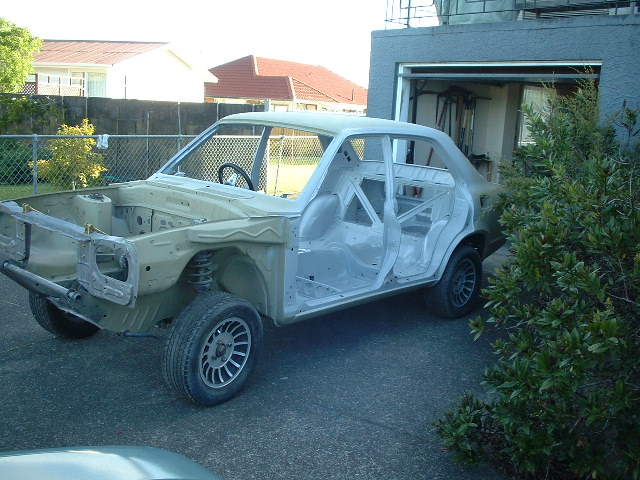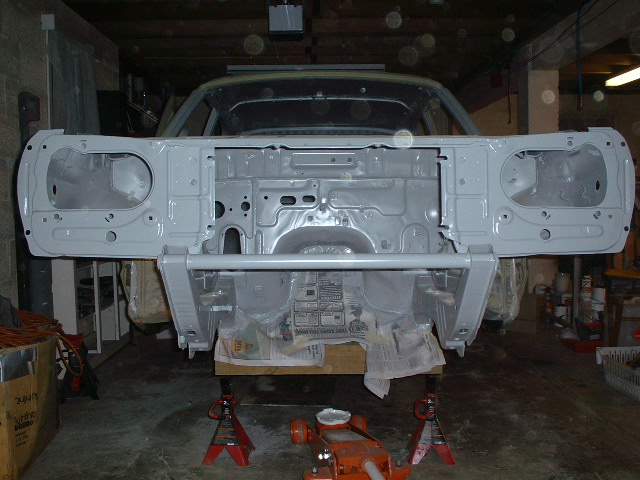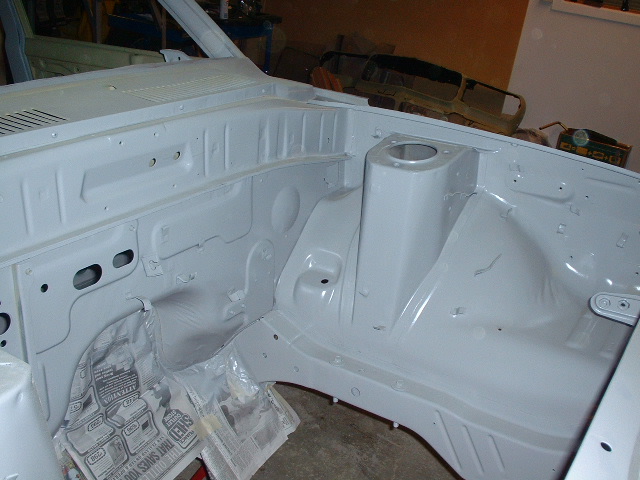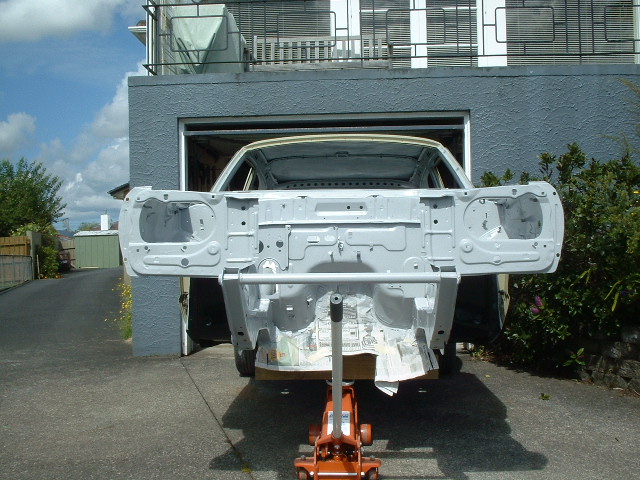 JANUARY-2009;
Replated undercarriage - ADDS A UNIQUE DIMENSION to the care taken during the metal preservation process (NOT An Overstatement, BUT MERELY A MINOR STAMENT OF EFFORT & consideration during the RESTORATION PROEEDURE)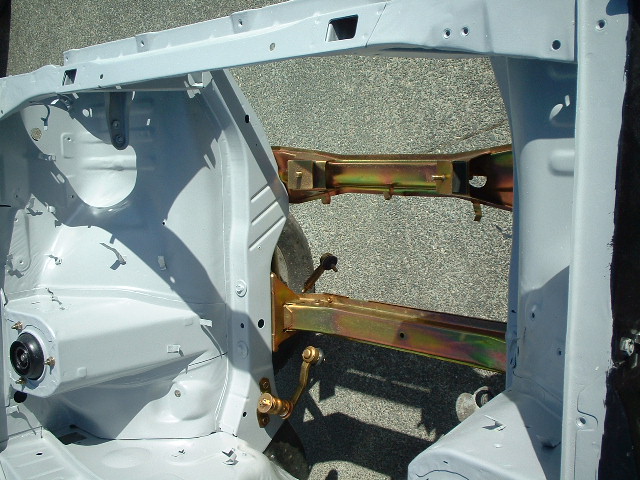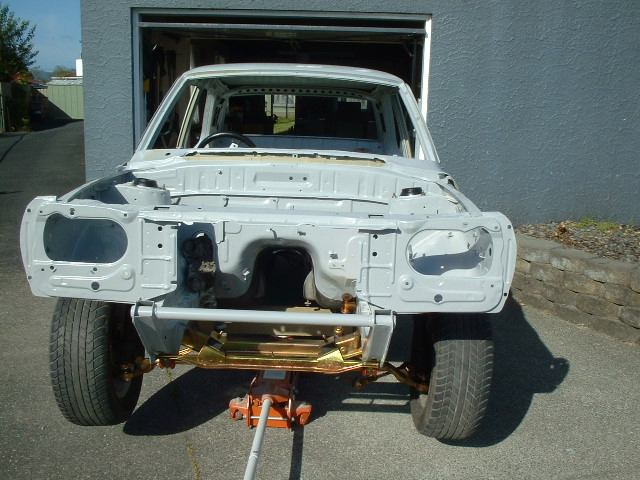 JANUARY-24, 2009;
Terry's RX3 featured in the NewZealand 4 & Rotary Nationals Show.